The Department of Education of Christ College organized a special session on Basic Interview Skills for the students of B.A, B.Com. and B.Ed. on 25 February 2021. The purpose of the session was to go beyond curriculum and teach students the art of facing the interview. This would prepare them for the job market. The Resource Person and the Coordinator of the program was Dr Pallavi Shrivastava, Assistant Professor. Rev. Prof. Johnson, the Principal of the college asked the students to gain knowledge, develop skills and be market ready for a good career ahead. He also shared his experiences and gave some important tips for facing the interviews. The 2-hour session was attended by 50 students of the college. At the end the students also shared their views and cleared their doubts and queries.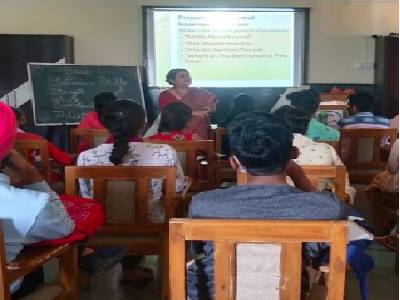 Five Days Session on the Philosophical Perspective of Education Concluded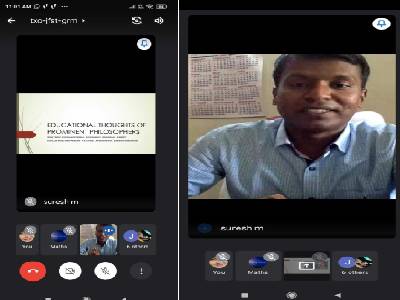 The Five days special session on the Philosophical Perspective of Education was concluded on 28 March 2021. The last session was taken by Rev. Dr. Suresh, Dean of KPRP College of philosophy Bhopal, on the topic Educational Thoughts of Prominent Philosophers. During the concluding session all the students and the Coordinator, Dr. Pallavi Shrivastava, expressed gratitude for all the expert guidance and the knowledge that Rev. Dr. Suresh imparted. The five day session proved to be extremely useful for the students of M.Ed. I Year, who have Philosophical Perspectives in Education as their main subject. These sessions were shared by Rev. Fr. Antony Puthussery SVD and Rev. Dr.
Suresh SVD. This was the first time that Christ College made such a resource sharing with the SVD Philosophy College and the KPRP Bhopal. These eminent Professors of Philosophy deserve special thanks for their erudition and support. We look forward for more such tie ups.
Department of Education organized a Special Session for Dissertation writing on Sunday 7 February 2021 from 11:00 AM. for M.Ed. I and III Semester at Christ College campus. In the Session students of M.Ed. identified their area of research, and learnt the methodology of research. They also interacted with their allotted guides and solved all their quarries. The orientation of the students was done by Rev. Prof. Johnson, Dr. Diwakar Singh, Associate Professor and Dr. Pallavi Shrivastava, Assistant Professor.