Teacher Training program for the teachers of The Pathfinder and The Green City schools
A teacher training program was organized for the untrained teachers of The Pathfinder and The Green City schools. The intention of the program was to teach various micro teaching skills to those teachers who are serving the society by teaching under privileged students but have failed to do B.Ed. The purpose was to empower the teachers with the skill of teaching so that they can groom those under privileged students better and help them become empowered. The program was attended by 18 teachers from both the schools. The program was for 15 days from 9 September to 30th September 2019 (excluding holidays).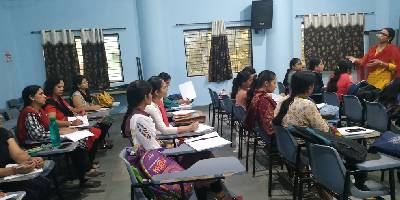 Life Skill Training Program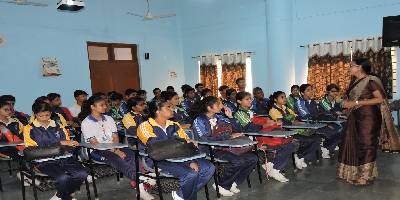 A Life Skill Training Program was organized on 7th September 2019 in Christ School, Guna. The objective of the training program was to develop the life skills especially thinking skills, emotional skills and social skills along with career counselling. The program started with a brief introduction by Rev. Dr. Fr. Joby He also gave training in creative and critical thinking. Ms. Jaya Saini taught emotional skills whereas Dr. Pallavi Shrivastava empowered students with social skills. In the
closing session students were motivated to get their queries solved by the experts. Finally Rev. Dr. Fr. Thomas, the principal expressed gratitude towards the trainers and motivated the students to have happy and healthy lives by using the skills learned in the training program.
Christ College Conducted a Life Skill Programme for 12th standard Students of St. Paul Sr. Sec. Co-Ed. School
Christ College, Bhopal organized a one-day training session on "Life Skills" for class XII students at St. Paul Sr. Sec. School, Anand Nagar, Bhopal on 10th August 2019. The sessions were conducted by Dr. Fr. Joby Pulikkan (Director, Christ College), Dr. Pooja Gupta (HOD- B.Com, Christ College), Dr. Pallavi Shrivastava and Ms. Jaya Saini, faculty of Christ College.