Christ Ex Students Association
The Alumni are a strong support to the institution. Persons who have received degrees awarded by the institute are here in referred to as Alumni. An active Alumni Association can contribute in academic matters, student support as well as mobilization of resources – both financial and non-financial. Christ College is having Alumni Association named as Christ Ex Students Association. A total of 3 meetings of alumni association held in last 3 years for solidarity building and to strengthen the bond between the teachers and the students. The meetings were clubbed with cultural activities for the entertainment of alumni. The association contributes significantly to the development of the institution through financial and non-financial means.
Establishment :
Christ Ex students Association was formed on 19th February 2012.
Objectives :
To help in establishing a professional code of conduct for the students passing from the college.
To nurture relationship with the alumni and engage them in the activities of the college
To coordinate and promote programmes that instill goodwill and pride and provide opportunity for professional growth and social interaction.
To promote and enhance effective communication between the college and its alumni.
To serve, support and represent the alumni of Christ college in matters that are of interest to the alumni and the college
To inculcate a feeling of oneness, solidarity, understanding, unity and cooperation amongst its members.
To make the alumni aware of their work, progress, innovations and services of the college.
To ensure the quality of our future by continuing the assistance in the form of in-service orientation, seminar, workshop, symposium etc.
To assist in class reunions and similar activities in campus.
To provide timely guidance and help the placement of Christ College graduates.
Details of the contribution of Alumni to the growth and Development of the Institution :
The alumni have evaluated the functions of teaching – learning and practice teaching in the institution.
This evaluation has made it possible to estimate the proficiency, teaching skills and dedication of the teacher educators.
Some of the alumni have suggested new areas for programs to be conducted outside the institution in the form of social work.
They have provided relevant information regarding the strengths, weaknesses, opportunities and threats to internal assessments of the teacher trainees. Thus, the alumni have provided the required educational feedback from time to time that is useful for management of quality control.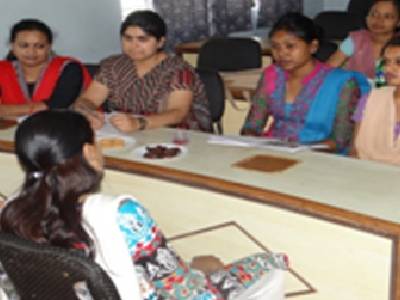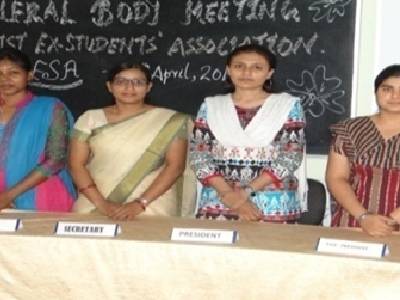 6